Match TV
"Match TV" is a Russian federal channel on sports and healthy lifestyle. It broadcasts major sports events, news from the sports world, analytical programs, entertainment shows, feature films and much more. Vizart Studio day by day creates an excellent graphic design of the channel in real time.
"The "Match TV" channel was created in extremely short period of time, and Vizart was assigned to a difficult but very ambitious task: while orienting to the best examples of Western sports TV channels, to create a unique graphic design with a "zest" and recognizability" - Taras Ostrovskiy, project manager of the Vizart Studio
The "MediaBrand" award, received by the TV channel in "The best design of real-time graphics" nomination, demonstrates clearly that Vizart's professionals managed to cope with the task. Graphic design of "Match TV" not only corresponds to the highest Western standards but often outclasses them, which can't help but amaze: considering that we create graphics on daily basis and in record time.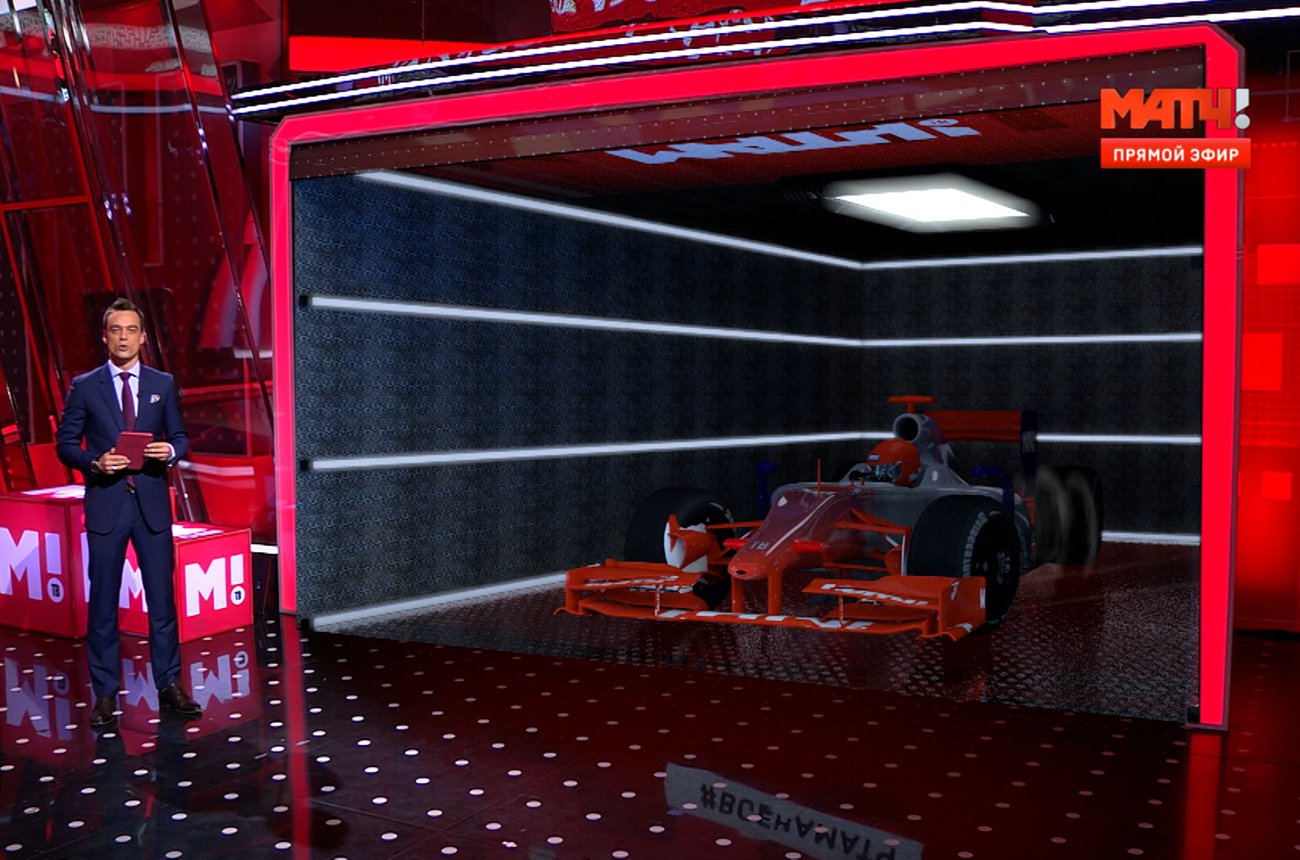 The main feature of the "Match TV" graphic design is the abundance of augmented reality elements: hosts in the studio are often accompanied by racing cars, artistic gymnasts, hockey players and even the official mascots of the Olympic Games.
"Match TV" began broadcasting in November 2015, and Vizart studio creates its graphic design from the moment of launch, continuously working on improving the appearance of the channel, increasing the level of aesthetics and the quality of the graphics produced.